Posted on
Misty Iron Leggins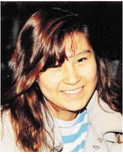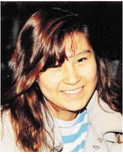 Misty Dawn Iron Leggins, 46, of Poplar died Nov. 14, 2022.
She was born Nov. 10, 1976, to Jsames and Clarice Iron Leggins in Poplar. Her parents died when she was really young, so her aunt and uncle Phillip and Pauline Granbois raised her. She attended Poplar Schools and graduated in 1996. She grew up with close friends she called sisters She attended Fort Peck Community College and was employed at Nancy's Housekeeping.
She married Joseph Savior Sr. on July 7, 2007. They later divorced.
She is survived by her children, Gage Iron Leggins, Joseph Savior Jr., Precious Savior, Cherish Savior, Mystical iron Leggins and Stormy Medicine Elk; and three grandchildren, Adrian, Royal and Abel; brothers, Mike Longtree and Charles Longtree.
She was preceded in death by her sister, Claren Longtree.
Funeral services were held Tuesday, Nov. 22, at the Our Lady of Lourdes Catholic Church in Poplar. Interment was at St. Ann's Cemetery. Clayton Stevenson Memorial Chapel was entrusted with arrangements.