Posted on
Obituaries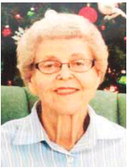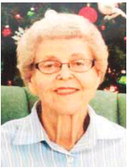 Ardell Nelson
Ardell Jeanine Nelson, 88, of Plentywood died March 28, 2021.
She was born May 3, 1932, the middle child of Soren Sorensen Rungborg and Myrtle Marie (Andersen) Rungborg, in the old Sheridan Memorial Hospital in Plentywood. She was baptized and confirmed in the Lutheran faith at the Reserve Lutheran church.
She spent her childhood years in Reserve and attended grade school at the Reserve School and her high school years at Medicine Lake High School. As a senior, she received the Silver Key award in Journalism. She was a member of the Rainbow for Girls at Plentywood and, as a senior, she held the highest office as Worthy Advisor. She was active in 4-H and received many ribbons for her efforts in sewing, baking and cooking.
She attended Northern Montana College at Havre and then taught at the Lowell School. She later taught at the Reserve School and also worked at the telephone office in Plentywood until she married Gordon Nelson. They were married in the Reserve Lutheran Church on March 16, 1954. For the next 11 months, they lived in North Carolina where he was finishing his stay in the Air Force. They then returned to Montana and lived one year in Scobey and then located to Gordon's grandfather's homestead east of Homestead where she lived until her husband's death with following stays at the Manor, LaCasa and the nursing home in Plentywood.
She was a hard worker, raised a huge garden and canned the produce, and kept her house spotless. She had a liking for Pekingese dogs and raised and sold pups. Other hobbies she had were quilting, canvas paintings and Artex paintings on dish towels. She was very artistic and had beautiful hand writing (calligraphy). She had a great love for country music, especially George Jones.
She is survived by her children, Pamela Brenden of Plentywood and Loren Nelson of Devils Lake, N.D.; two grandsons; two step granddaughters; brother, Gordon Rungborg of St. Ignatiu; and sister, Velma Madsen of Polson.
She was preceded in death by her husband, Gordon; step-sister, Lois Swanson.
Her funeral service was held Wednesday, April 7, at 2 p.m. at Fulkerson Memorial Chapel in Plentywood.