Posted on
Babe Ruth Teams Battle In Wolf Point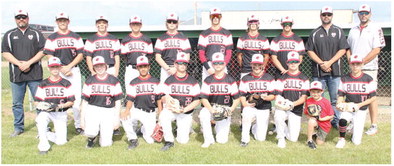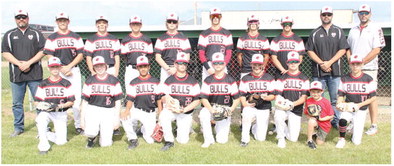 Babe Ruth baseball teams from Wolf Point and Froid battled on the diamond in Wolf Point on Wednesday, May 31.
The Bulls jumped out to a 3-0 advantage in the top of the first inning. A triple by Henry Kukowski highlighted the frame.
Froid kept building on its lead and ended up winning by an 18-0 margin in a game that was called after four innings.
Aden Drake was the winning pitcher for the Bulls.
The Bulls improved to 2-0 for the night with a 14-2 victory in the nightcap.
Wolf Point will host the league tournament starting on Thursday, June 8. The tournament will feature Froid, two teams from Glasgow and Wolf Point.
After the league tournament, the All-Star team will
be formed. All-Star tournaments are scheduled in Havre, Lewistown and Miles City.