Posted on
Wolves Earn Third Place During Track Meet In Glasgow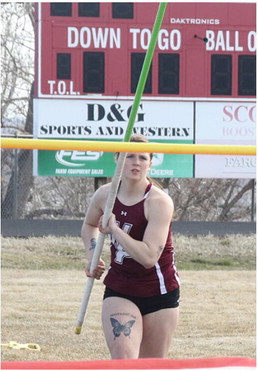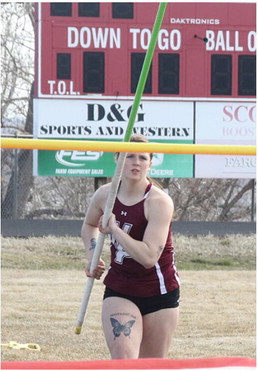 Wolf Point's boys took third place with 79 points and the girls scored 19 points during a make-up track meet in Glasgow on Tuesday, April 25.
Peyton Summers, a junior, led the Wolf Point's boys' attack with three first-place finishes. Summers earned first in the 800 (2:05.70), first in the 1600 (4:47.08) and first in the 3200 (10:23.78).
Juliun Benson finished first in the 100 at 12.09 seconds, fourth in the 200 at 24.99 seconds and fourth in the 400 at 55.12 seconds.
Charles Page had a solid meet with a first-place showing in the shot put at 41-4 and fifth place in the discus at 107-8.
The 400-meter relay team of Benson, Maddox Reum, Preston Swenson and Kraven Silk finished second at 46.7 seconds.
Reum earned second in the 200 at 24.63 seconds and fifth in the 100 at 12.28 seconds. Also placing in the 100 were Swenson in eighth at 12.56 and Silk in ninth at 12.56 seconds. Sam Boysun took sixth in the 200 at 25.43 seconds.
Katelyn MacDonald led Wolf Point's girls by placing second in two events. The senior took second in the javelin with a mark of 117-9 and second in the shot put with a mark of 33-0.
MacDonald cleared 6-6 for seventh place in the pole vault. She was ninth at 14.93 seconds in the 100.
Kylie Rodenberg finished fifth in the 100-meter hurdles with a time of 18.8 seconds. She was ninth in the triple jump at 28-10.
Kashlyn Speak Thunder earned sixth place in the triple jump at 29-10.
Rodenberg and Speak Thunder tied for 10th in the long jump at 13-1.
Navella Weeks took ninth in the 200 at 31.21 seconds.