Posted on
Culbertson Opens Track Season With Wibaux Meet in Glendive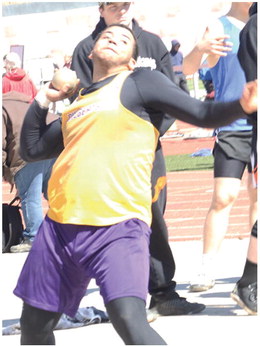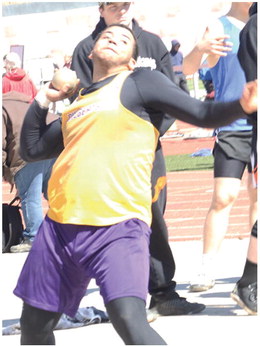 The Culbertson Cowboys accounted for 18 points at the season-opening track meet in Glendive on Friday, April 7.
Culbertson finished 11th in the team standings of the Wibaux Invitational.
Top boys' teams were Havre with 93 points, Glendive with 76.5 and Lustre Christian with 74 points. Topping the girls' standings were Plentywood with 80, Scobey with 75 and Savage with 55 points.
Justice Bengochea, a senior, earned second place in the shot put with a best of 439. Colin Avance, also a senior, placed fourth in the event with a mark of 42-11.
Discus was also a strong event for the Cowboys as Avance captured fourth place with a best of 117-07. Bengochea took seventh at 115-10.
Kobe Nickoloff earned fifth place in the javelin with a mark of 140-3.
Leading the Cowgirls was Megan Granbois by clearing 4-8 for fifth place.
Destiny Thompson took eighth in the javelin with a mark of 90-11.
Kayli Olson ran the 1600 in 6:16.73 for eighth place.