Posted on
Wolf Point Golfers Aiming For Success This Season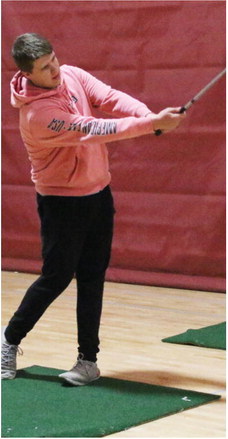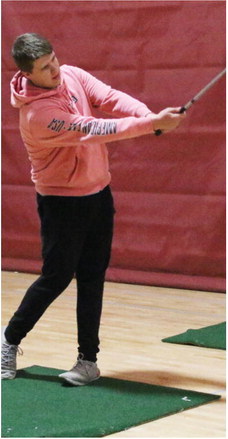 Wolf Point's high school golf team is looking forward to hitting the links with 14 students participating in the sport this season.
"I am very excited about our turnout this year as we returned a lot of golfers from last year and picked up some new ones this year also," Wolf Point coach Rodney Paulson said.
The Wolves began practicing indoors on Monday, March 20.
"We are looking to build from last year's success and a goal would be get a team qualified for state, as well as some of the girls qualified for state," Paulson said.
Gaige Bushman was the program's lone state qualifier last season and had a solid performance at the state competition.
"I believe we can be competitive on the team side of things this year. There is a lot of senior leadership," Paulson said. "Other than fighting the weather which makes it difficult, we are indoors getting swings in and working on short game skills."
The boys' squad features L. Bushman, Gaige Bushman, Trevin Boysun, Aiden Pritchard, Oliver Garrison and Jerome FourStar.
Girls out for the sport include Ryver Summers and Juellz Bauer.
Taylor Gardner is serving as the team's assistant coach.
Paulson feels the program is heading in the right direction.
"We learn new techniques and drills we can use while we are in the gym that we will roll over to the course once we are able to get outdoors to play and practice," he said.
The Wolves are scheduled to host their own invitational on April 20. Wolf Point will also be the site of the Poplar Invitational on May 4.
Paulson is working with the Airport Golf Course to explore having a new juniors program.
A Nike N7 golf camp is scheduled for June 17 for all junior golfers.
Wolf Point Golf Schedule
March 31: at Shelby April 14: at Malta April 20: Wolf Point Invitational April 28: at Glasgow Invitational April 29: at Malta Athletic Club Invitational May 4: Poplar Invitational in Wolf Point May 5: Poplar, Wolf Point in Glasgow May 9: Divisional in Shelby May 16-17: State in Shelby