Posted on
Bulldogs Field Solid Track Squad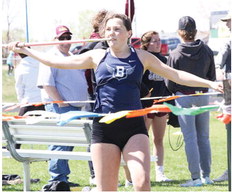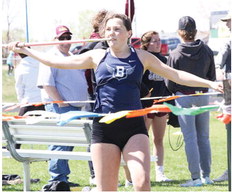 The Bainville Bulldogs are anticipating strong results this track season thanks to a very good turnout of athletes.
The 19-member track program features 11 boys and eight girls.
"It's the most since I've been coaching," Bainville Coach Chance Hyatt said.
Topping the list are four athletes who qualified for the state meet last season.
Charles Butikofer qualified for the state meet in both the high jump and javelin. Samuel Butikofer advanced to state after placing second at the divisional meet in the high jump. Ayden Knudsen finished fourth in the 1600 at the divisional meet to qualify for the state competition.
On the girls' side, sophomore Elsie Wilson returns after qualifying for the state meet in the high jump. She also placed sixth in the 100 and 300-meter hurdles at the divisional level.
Hyatt expects strong areas for the Bulldogs to include the boys' high jump, girls' sprints and girls' throwers. The Bulldogs feature three girls' throwers in weight events.
As far as boys' weight events, Hyatt looks for improvements from a couple of throwers during the season.
"With our numbers, we hope to make a more little noise this season," Hyatt said.
The District 2C track meet is scheduled for May 9 in Lambert.
Hyatt said his goal is to qualify at least eight athletes for the state meet this year.
Bainville Track April 6: at Wibaux Invitational (Glendive) April 15: at Scobey Invitational (Wolf Point) April 22: at Sidney Invitational April 27: at Wolf Point froshmore meet April 28: at Lambert meet May 2: at Top 10 meet (Glasgow) May 4: at Fairview Invitational May 6: at Hinsdale Invitational (Glasgow) May 9: at District 2C meet (Lambert) May 18: Divisional (Wolf Point) May 26-27: State (Laurel)