Posted on
Bainville Boys Edge Red Hawks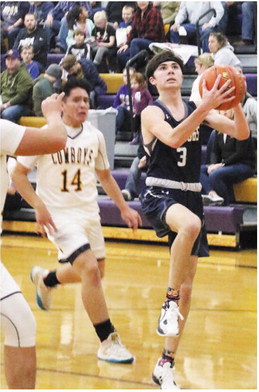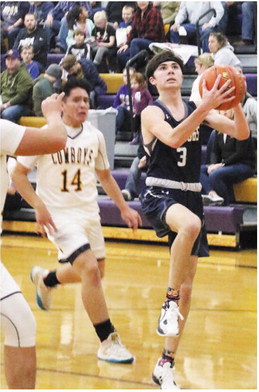 The Bainville Bulldogs scored an impressive league victory on the road against the Froid/Lake Red Hawks on Saturday, Dec. 17.
The Bulldogs gained a 2111 lead in the first half and earned a 49-42 victory.
Bainville took a 12-3 advantage in the opening quarter. Leading the way were Chuck Butikofer with a three-pointer and Sam Butikofer with three points in the period.
The Bulldogs used three-pointers by Ayden Knudsen and C. Butikofer to earn a 32-23 advantage after three quarters of action.
Top scorers for the undefeated Bulldogs were Knudsen with 16 and Alex Strickland with 11 points. Knudsen finished with three three-pointers.
Also scoring were C. Butikofer with eight, S. Butikofer with six, Cayden Boyd with three, Trevor Robertus with three and Reese Harmon with two points.
Leading the Red Hawks were Nate Stentoft with 15 and Mason Dethman with 10 points.
Rounding out the scoring for Froid/Lake were Patton Bighorn with eight, Caden Kelm with four, Max Engelke with three and Landen Kelm with two.
Knudsen
Bainville's Ayden Knudsen goes up for a basket during action this season.
(Photo by Bill Vander Weele)