Posted on
Wolves Feature Five Runners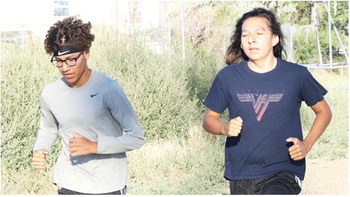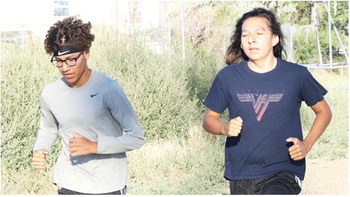 Wolf Point's cross-country team will begin its season with a home meet on Friday, Aug. 26. Just five runners — four boys and one girl — had joined the teams as of presstime.
The boys' team features junior Peyton Summers, senior Kelby Bauer, junior Trenton Hamilton and sophomore Rebel Mayes. Mayley Wells is running in the girls' division.
Summers earned All-State honors by placing fifth at last year's state meet with a time of 17:09.61.
Summers placed second in the 3200-meter run and fourth in the 1600-meter run at last year's state track meet.
Bauer finished in 69th place with a time of 19:26.83 at the state meet last season.
Last season, Wolf Point's boys earned seventh in the team standings at the Class B state meet. Five runners are needed to have a team score.
Wolf Point's coaching staff, led by head coach Stacey Summers, encourages more students to come out for the sport. They note that it's possible for girls to compete in both cross country and volleyball. Eighth-graders can also participate at the high school level this year.
Wolf Point Cross Country
Aug. 26: Wolf Point Invitational Sept. 3: at Poplar Invitational Sept. 17: at Glasgow Invitational Sept. 22: at Frazer Invitational Oct. 8: at Sidney Invitational Oct. 14: at Harlem Invitational Oct. 22: State (Missoula)