Posted on
Indians Place At District 2B Meet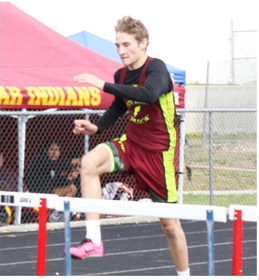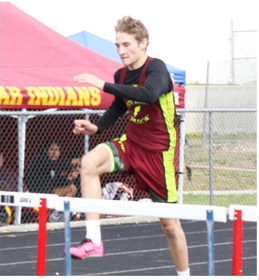 The Poplar Indians took fourth place in both the boys' and girls' standings during the District 2B track meet held in Glasgow on Saturday, May 14.
Poplar's boys finished with 55 points and Poplar's girls accounted for 49 points.
The Indians captured two first-place honors at the meet. Kaniel Ricker had a mark of 39-0 for top honors in the triple jump. Kameron Reum finished first in the 300-meter hurdles at 45.71 seconds.
Ricker, a freshman, earned second in the 300-meter hurdles at 46.54 seconds and freshman Blake Lambert took sixth at 57.67 seconds.
In the 110-meter hurdles, Reum took fifth at 21.77 seconds and Lambert placed sixth at 22.21 seconds.
Ricker took second in the long jump at 17-11.
Poplar's boys' 1600-meter relay team consisting of Delray Lilley, Geordy Medicine Cloud, Reum and Ricker finished third at 4:04.9.
The 400-meter relay team featuring Lilley, Medicine Cloud, Reum and Ricker placed fourth at 49.61 seconds.
Lilley placed fourth in the 200 at 25.21 seconds. Medicine Cloud ran the 400 in 57.32 seconds for sixth place.
Poplar's girls' 1600-meter relay team of Jazmyn Carry-Water, Bailey Dupree, Jazmin Gorder and Rebecca Gorder finished second at 4:45.88.
Dupree, a freshman, finished second in the 300-meter hurdles at 53.2 seconds and third in the 100-meter hurdles at 18.97 seconds.
Jazmin Gorder placed third in the 800 at 2:37.54, third in the 1600 at 5:54.00 and fourth in the 3200 at 12:43.27.
Teagan Escarcega earned third in the discus at 92-0 and Rebecca Gorder placed fourth at 81-7.
CarryWater finished sixth in the 3200 at 14:17.18.
The divisional meet is scheduled in Great Falls on Saturday, May 21.