Posted on
Gene Sara Memorial Trophy Returns To Region 6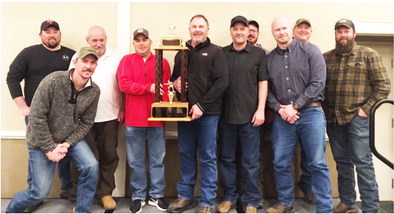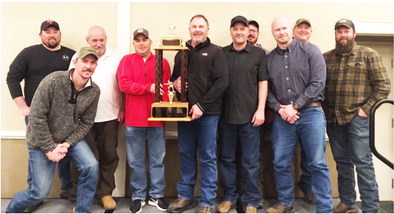 A friendly firearms competition between the wardens of Montana Fish, Wildlife and Parks resulted in Region 6 bringing home a valued and honorable trophy.
The Gene Sara Memorial Trophy is a traveling trophy that is awarded annually to the top FWP Region in a competitive shoot. Game wardens from each Region compete in the annual shooting competition that varies from year to year and comprises of either pistol, shotgun, rifle or a combination of all three. This year marks the fifth time in the last eight competitions that the trophy will spend the year in Region 6.
The award is named after warden Eugene "Gene" Sara. On January 7, 1974, warden Sara and undersheriff Bob Wolf responded to back-up for Thompson Falls police chief Don Williams who had been dispatched to a domestic disturbance call. Unbeknownst to Sara and Wolf, the suspect had shot and killed chief Williams and taken his firearm. Upon arrival, Sara and Wolf were immediately ambushed. Sara was shot and mortally wounded before he could even exit his patrol truck, however, both Sara and Wolf were able to return fire and kill the suspect.
Sara was a U.S. Marine Corps veteran and had worked as a game warden for nine years. He was also a competitive shooter. Most years, wardens conduct a regional shooting competition--The Gene Sara Shoot--honoring Gene Sara and keeping his memory alive even 46 years after his death.
This year at the shoot, Gene Sara's son Robert Sara was in attendance to take part in the trophy presentation and receive special recognition at this year's Game Warden Seminar in Helena.