Posted on
Five Poplar Wrestlers Qualify For State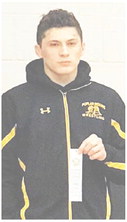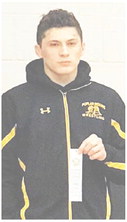 Five Poplar wrestlers qualified for state at the Eastern B/C Divisional at Huntly Project Saturday, Feb. 8.
The State All-Class meet will be held at the Metra in Billings Friday and Saturday, Feb. 14-15.
Qualifying are: Jase Frederick, sophomore, secondplace, 113-pound weight class; Mitchell Youngman, sophomore, fourth, 132; Logan Boadle, junior, 152, third; Will Turcotte, senior, fourth, 170; and Jacob Berger, sophomore, third, 205.
"[It was a] great season for Jazmin Gorder, Marcus Genia and Javan Snyder," head coach Jason Frederick said. "They all made great improvements from last year. We are excited for them [to come] back next year."