Posted on
Bulldogs Post Victories At Tournament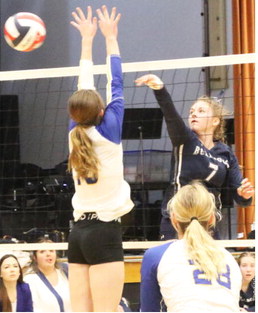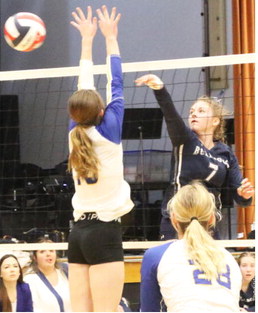 Bainville's volleyball squad knocked off Frazer and Lustre Christian during loser-out play at the District 1C tournament in Plentywood on Friday, Oct. 27.
The Bulldogs downed Frazer by a 25-1, 25-12, 25-19 final.
Kendra Romo accounted for 23 assists in the victory.
Brecklyn Pippenger finished with two aces, 16 kills and three blocks. Hailey Berwick had nine aces and five kills.
Elsie Wilson accounted for eight aces and three kills. Lila Butikofer added nine kills.
Addison Hansen served for five aces.
The Bulldogs then defeated Lustre by a 25-16, 25-13, 2510 final.
B. Pippenger had two aces, 10 kills and three blocks. Berwick added seven aces, four kills and six digs.
Kendra Romo had 21 assists and three aces. Wilson finished with two aces and five kills.
Miah Pippenger scored four kills. Butikofer had three aces, seven kills and a block.