Posted on
Summers Among Favorites For State Title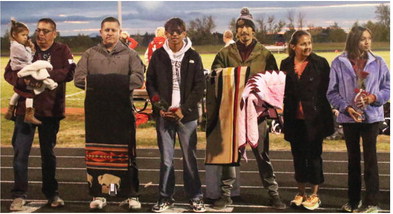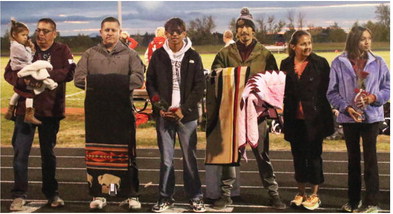 The Wolf Point Wolves capped off their regular season by taking fourth place in the team standings at the Harlem Invitational on Friday, Oct. 13.
The Wolves finished with 36 points behind Harlem with 25, Plenty Coups with 28 and Glasgow with 34 points.
Wolf Point's senior Peyton Summers led all runners with a time of 15:52.28 for firstplace honors. Rebel Mays, a junior, earned fifth place at 17:59.96.
Reilly Rees, a freshman, finished in 31st place at 21:23.64.
Trent Hamilton, a senior, placed 49th with a time of 22:51.52.
Ezekiel Gourneau, a freshman, took 58th place at 23:38.11. Kevin Brock, a freshman, placed 63rd at 24:22.76.
In the girls' division, Lakealah Mays earned 29th place at 26:01.99. Glasgow's Tanae Baker earned top honors with a time of 19:19.97.
The Class B state meet is scheduled for Saturday, Oct. 20, in Kalispell.
Summers currently has the best time in Class B. He ran a 15:18.0 at the Scottie Invitational in Fort Peck. Other top contenders include Jefferson's Luke Mast with a best time of 15:54.0, Flathead's Robbie Nuila at 15:56.2, Florence/ Carlton's Kyler Harris at 16:15.4 and Joliet's Austin Schellig at 16:25.8.
Rebel Mays is ranked 38th in Class B.