Posted on
Glasgow Squad Defeats Poplar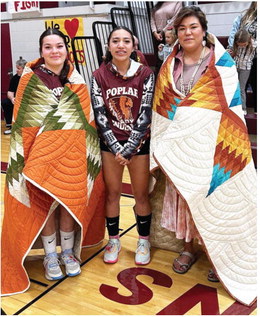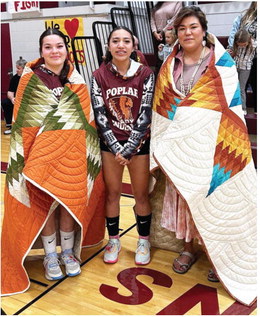 Poplar's volleyball squad fell short in three sets during home league action against Glasgow on Friday, Oct. 13.
The Indians lost by a 22-25, 12-25, 26-28, final.
After dropping the first two sets, Poplar jumped out to an 11-6 lead in the third set. A block by Kessee Erickson and the serving of Cammie Martell were highlights.
Glasgow tied the score at 11-11, but the Indians moved back ahead on a kill by Erickson and an ace by EmmaRae Martell. After the Scotties gained a 16-14 advantage, the strong serving of Erickson led Poplar to seven straight points for a 21-16 advantage.
Glasgow responded to tie the set at 23-23. An ace by Rebecca Gorder put Poplar ahead 24-23, but Glasgow fought off a set point.
Down 26-25, the Indians stayed alive on a kill by E. Martell. Glasgow, however, scored the final two points