Posted on
Wolf Point Prepares For Home Football Contest Against Conrad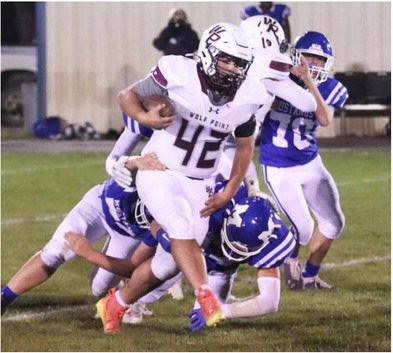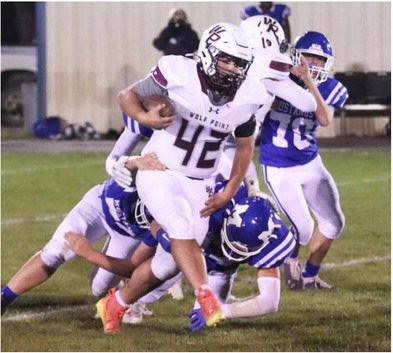 The Wolf Point Wolves will look to get back on the winning track with a home game against Conrad starting at 7 p.m. on Friday, Oct. 13.
Conrad has a 2-4 record for the season including a 13-6 victory over Fairfield. The Cowboys lost to Glasgow, 4913, and Glasgow, 41-6.
Wolf Point fell by a 52-0 final at Malta on Friday, Oct. 6. Malta accounted for two touchdowns in the opening quarter on a 22-yard fumble recovery by Blaine Downing and a 15-yard pass play from Stockton Oxarart to Dawson Hammond.
A highlight for Wolf Point during the first quarter was an interception by Preston Swenson.
The Mustangs increased their lead to 38-0 by scoring 24 points in the second period. Hammond caught touchdown passes of five and 78 yards from Oxarart, and Treyton Wilke had a touchdown reception of 42 yards from Oxarart.
Malta's two touchdowns of the fourth period came on a 65-yard dash by Downing and a 39-yard run by Wilke.