Posted on
Halvorson Enjoys Atmosphere In Culbertson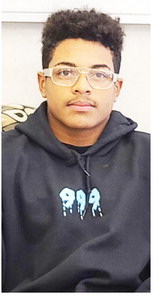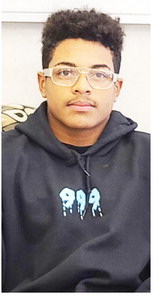 Senior Profile
Culbertson High School senior Nyreece Halvorson appreciates his education at the school.
"School has gone by fast, now that it's almost done," Halvorson said. "I'm ready to go, but there are a lot of bonds here."
Halvorson, who was on royalty for Culbertson's homecoming, enjoys his involvement with the school's yearbook where he takes photos of sporting events.
"It's pretty fun," Halvorson said. "I have a lot of good photos."
He has been a member of the Cowboys' teams for football, basketball and track. Basketball is his favorite sport.
"I love basketball," he said. "It feels like an escape. The basketball does what you want it to do. It lets you get away from your problems."
Halvorson has played organized basketball since the fifth grade. He started trying the sport when he was only in the second grade.
"I want to be accepted into a college and play at the college level," Halvorson said.
As far as football, Halvorson participated from sixth through eighth grade. After not playing for two years, he returned to football for his junior and senior years.
"I'm glad I came back," Halvorson said. "I'm better than I thought I was."
The defensive end/offensive guard is one of the team's captains.
"The team feels like a family," he said.
During track season, he competes in the 100, 200, 1600-meter relay, shot put and discus.
His favorite events are the 100, shot put and discus. "I like the throws," he noted.
As far as his hobbies, Halvorson loves listening to rap music.
In the classroom, his favorite classes are psychology and history.
He says Christina Olson is his favorite teacher. "She's kind of like a mom to me almost. She's been there for me since I was really little," Halvorson said. As far as attending school in Culbertson, Halvorson said, "I do like the fact that you can get more individual attention on things. You have close friends."
His plans include studying psychology in college. "I want to get out there and have more experiences," Halvorson said.