Posted on
Poplar Puts Up Fight In Home Football Loss Against Circle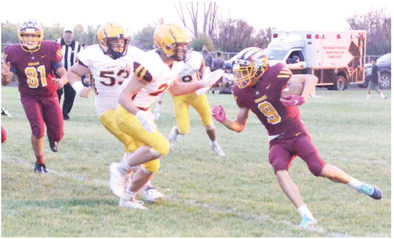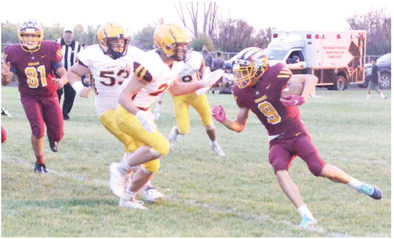 The Poplar Indians played one of their best defensive halves in many seasons as they held a strong Circle team to 14 first-half points during Class C football action on Friday, Sept. 9.
The Wildcats took control in the second half for a 44-0 final margin.
Circle made the game's first big play when Brecklyn White intercepted a pass and raced from the Circle 22 to the Poplar three. On first down, White scored on a run with 8:15 remaining in the first quarter.
The Wildcats were also successful on their second possession. White broke loose on a 37-yard keeper run with 5:08 left in the quarter. Jace Curtiss battled in for the conversion for a 14-0 advantage.
Poplar's defense held the Wildcats scoreless the rest of the half.
A pass from William Youngman to Gage Berg helped the Indians advance into Circle territory. Nice runs by Youngman picked up another first down at the 21. Poplar, however, couldn't convert on a fourth-and-nine situation.
Circle marched into Poplar territory, but a fourth-down tackle by Walker Burshia stopped the threat.
During the half's final minute, Circle earned a first down at the Poplar six. The Indians, on great defensive plays by Burshia and Youngman, stopped the Wildcats and kept the score at 14-0.
The Wildcats accounted for 22 points in the third quarter. Curtiss scored each of the touchdowns on runs of 62, 16 and two yards.
Circle added a touchdown in the fourth quarter on a sixyard pass from Owen Beery to Donovan Gibbs with 10:36 remaining.
The Indians will travel to Fairview on Thursday, Sept. 14. Poplar will host Wibaux for homecoming on Sept. 21.