Posted on
Culbertson Drops Conference Contest In Circle, 76-32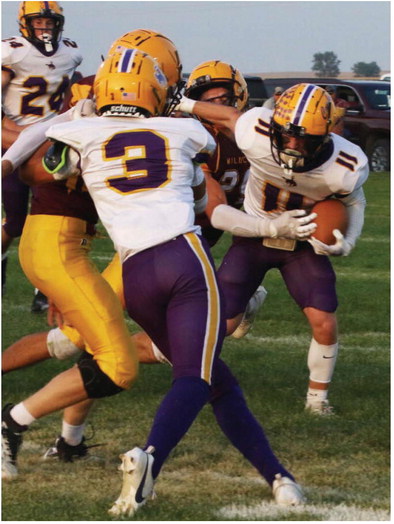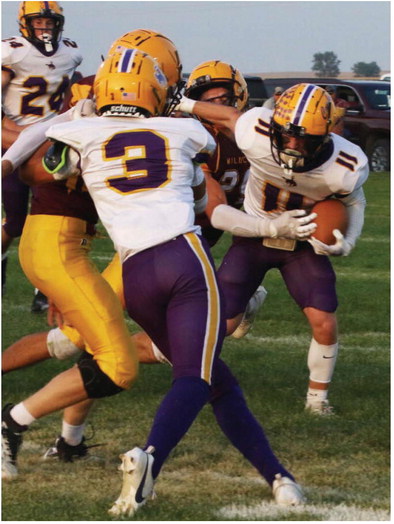 The Culbertson Cowboys put together a super second quarter, but Circle worn down Culbertson in the second half for a 76-32 conference football victory on Friday, Sept. 1.
The visiting Cowboys trailed by a 16-0 margin at the end of the first quarter, but got on the scoreboard when quarterback Bridger Salvevold scored from oneyard out on the second play of the second quarter.
Circle used the running talents of Brecklyn White and Jace Curtiss to strike back quickly. Curtiss reached the end zone on a four-yard run to put the Wildcats up, 24-6, with 9:45 left in the half.
After an excellent kickoff return by Dawson Bergum put the Cowboys back in business, Culbertson went on to score on another oneyard run by Salvevold to cut the gap to 24-14.
The Cowboys' defense then stepped up with a big play when Gavin Deen intercepted a pass and went 41 yards for a touchdown at the 7:52 mark.
Circle increased the margin on its next drive. A fourth-down pass from Owen Beery to Donovan Gibbs kept the possession alive. From the three, White scored to put the Wildcats ahead 30-18 with 2:31 left in the half.
After a pass from Salvevold and Mark Kirkaldie put the Cowboys back in scoring territory, Carson Solem made a nice catch in the back of the end zone. Salvevold passed to Brooks Solem for the conversion to pull the Cowboys to 30-26 with 1:03 left in the half.
B. Solem then intercepted a pass at the Circle 36. Salvevold hit C. Solem with a 10-yard touchdown pass to put Culbertson ahead 32-30 at the half.
Circle took control in the third quarter as the Wildcats accounted for 38 points to take a 68-32 advantage.
Curtiss scored three touchdowns in the third quarter. Also scoring touchdowns were Arley Idland and White.
Culbertson returns to action in Wibaux on Saturday, Sept. 9.