Posted on
Frazer Puts In Strong Effort At Wolf Point Meet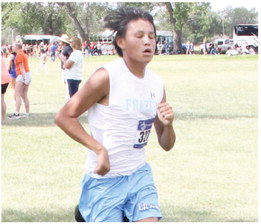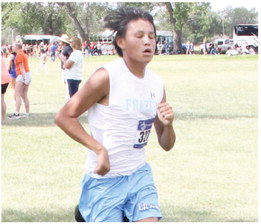 The Frazer Bearcubs put together a strong effort during their season opening cross-country meet in Wolf Point on Friday, Aug. 25.
Frazer's Jarvis Goodbird finished 16th with a time of 21:32.87. Gabe Beston, a freshman, earned 27th place at 22:14.43.
"They had good meets," Frazer Coach Cody Larson said.
Frazer's boys took sixth in the team standings with 139 points.
"In the coming weeks, we will add more kids," Larson said. "The boys did well. The girls will come around and get it."
Travis Long took 46th place at 26:23.06. Ty Fourstar placed 47th at 26:26.38.
Cassius Smoker took 48th at 26:32.65. Joseph Beston finished 55th at 30:18.86. Christopher Fox was 57th at 31:57.43.
Leading Frazer's girls was senior Shakira Beston with a time of 32:57.50 for 34th place.
Lola Romero placed 38th with a time of 34:10.42.
The Bearcubs will run at the Poplar Invitational on Saturday, Sept. 2.