Posted on
George Boyd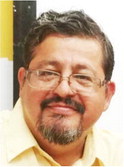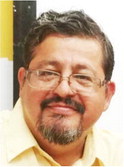 George Farrel Boyd, 57, formerly of Poplar, died June 12, 2023, at home in Dime Box, Texas.
He was the son of Lionel Boyd and Geraldine Spotted Bird, born May 7th, 1966, in Brockton.
He was an active member of the Church of Jesus Christ of Dime Box under Pastors Sister Annie Ruth Scurlock and Brother Jackie Gray. He loved to help whenever, wherever and whomever he could. He was well known for his friendly smile and warm handshake welcoming everyone that entered the doors of the church before service.
He dearly loved his family and was proud of his Native American heritage, who he prayed for without ceasing. He set up multiple revivals on the Fort Peck Reservation with evangelist Andre' Walker of Dime Box to show his love for them while yielding in obedience to the words Jesus Christ to be a witness.
He was preceded in death by his sister, Helen Roberta (Sister Bug) Boyd.
He is survived by his wife, Sandra Kay Boyd of Dime Box; two stepsons, Demetrius Reed and Marcus Reed, both of Memphis, Tenn.; six grandchildren; one great-grandchild; father,