Posted on
Information Sought Regarding Military Uniform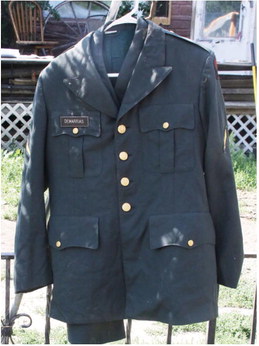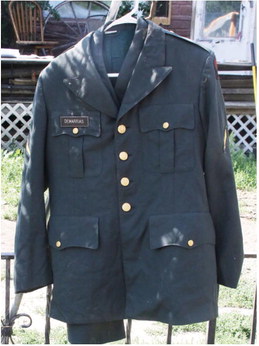 Wolf Point resident Caleb Gourneau is frustrated. He is attempting to get a military uniform back to a family or proper authority, but he isn't having any success.
He explained that a contractor for the Fort Peck Housing Authority came across the uniform when removing items from a house. Gourneau said one of the workers told him, "Look at what they are making me do to our veterans."
Gourneau has placed the uniform outside of his home on Custer Avenue. The uniform features the last name of DeMarrias.
"If nobody wants it, it should get burned up so it can go on the other side with them," Gourneau said.
Gourneau explained that he has talked to a member of the Wolf Point City Council and also the Circle VFW about the situation.
Gourneau's daughter is a veteran and he feels such materials should be treated with more respect.
If interested about the uniform, call Gourneau at 406371-3797.