Posted on
Marn Returns In Role Of Rodeo Announcer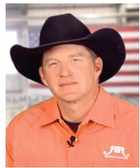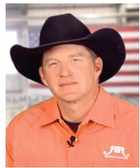 Jeff Marn returns as the announcer at this year's Wolf Point Wild Horse Stampede.
As a former contestant, Marn is the new generation of western sports announcers.
Marn was born and raised in Belt. He started riding bulls at a young age and had a very successful career in the rodeo arena. He qualified for the Montana Circuit Finals multiple times and was a Northern Rodeo Association Finals and Year End Champion.
After retiring from bull riding, he picked up the microphone and has been active on the production side of western sports events ever since. He has announced the Professional Badlands Finals, Northern Rodeo Association Finals and Elite Professional Bull Riders Finals many times. He has been named the Elite Professional Bull Riders Announcer of the Year many times.
Marn has announced throughout the Pacific Northwest and Canada, including ranch rodeos, Tough Enough to Wear Pink events, Professional Bull Riders Touring Pro Division and PRCA rodeos.
He has also had the opportunity to do voice-over and television work with Mid Rivers Communications, SWX and Altitude Sports Network.
Jeff and his wife, Cassidy, live in Belt with their two children, Jett and Presley.
Nemont is sponsoring him as the announcer for the Wolf Point Wild Horse Stampede.