Posted on
Bulls Sweep Double-header Against Wolf Point Squad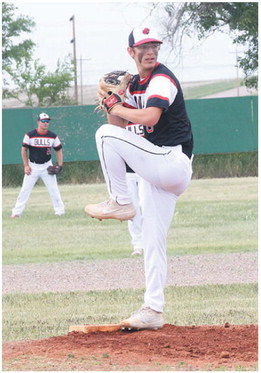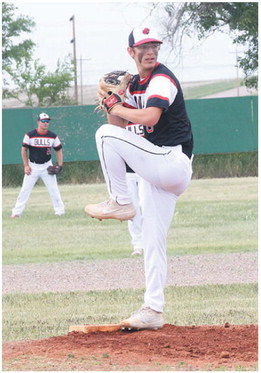 The Froid Bulls swept a double-header against a short-handed Wolf Point squad during American Legion baseball action in Wolf Point on Saturday, June 17.
The Bulls took the first five-inning game by an 8-2 final.
Froid broke away from a 2-0 lead with four more runs in the top of the sixth for a 6-0 advantage.
Cade Hudyma got hit by a pitch with the bases loaded and Gaige Bushman received a walk with the bases loaded to score the first two runs of the frame. Aiden Leibrand and Preston Swenson later reached base to knock home runners for the six-run lead.
A single by Logan Brown drove in two runs for the Yellow Jackets in the bottom of the third to cut the gap to 6-2.
Peyton Perkins connected for a triple to open the top of the fourth inning and later scored for the Bulls. Jaydeen Hanslew reached base on an error and went on to cross the plate.
Pitchers for the Bulls during the contest included Bushman, Kash Ator and Hanslew.
The Bulls won the second game by a 23-5 final.
After Froid struck for five runs in the top of the fifth, the Yellow Jackets got on the scoreboard when Landen Young tripled and scored.
The Bulls held an 8-2 advantage after two innings. Highlights included triples by Leibrand and Hanslew.
Froid accounted for nine runs in the top of the third for a 17-2 lead. After Wolf Point tallied two unearned runs in the bottom of the third, the Bulls added six more runs in the top of the fourth. Highlights included a two-RBI single by Cade Hudyma, a RBI-single by Ator and a double by Connor Hudyma.
The Bulls will compete at a tournament in Minot, N.D., during the weekend.