Posted on
Winners Announced For Rock Creek Tourney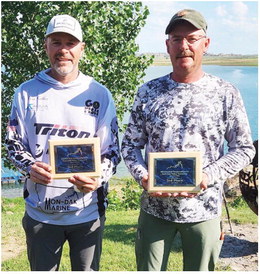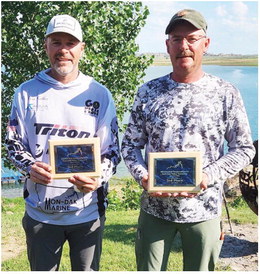 The team of Wayne Wilcox and Gage Gordon captured first-place honors at the Rock Creek Walleye Fishing Tournament during the weekend.
Wilcox of Laurel and Gordon on Belgrade finished with 96.82 pounds including 51.64 pounds on the second day of the tournament held at Fort Peck.
Justin Bechtold and Jason Bechtold of Willard took second place with 71.52 pounds.
The Wolf Point team of Kris Keller and Charles Redfield placed third at 70.18 pounds including 42.10 pounds on the first day.
Owen Wilcox of Laurel and Zek Gordon of Belgrade were fourth at 66.42 pounds. Don Jamison of Nashua and joey Henderager and Fort Shaw placed fifth 63.18 pounds including 46.52 pounds on the second day.
The Circle team of Colby Loudon and Cierra Loudon placed eighth with a total of 60.62 pounds.