Posted on
Alumni Downs Yellow Jackets In Fun Baseball Game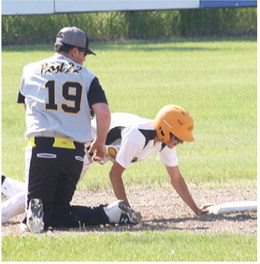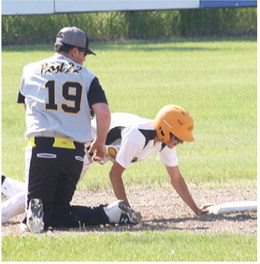 The veteran alumni team outscored the Wolf Point Yellow Jackets, 23-8, in a fun baseball contest on Sunday, June 4.
The alumni squad jumped out to a 2-0 advantage in the top of the first inning.
Alumni then accounted for 10 runs in the second frame for a 12-0 advantage. Highlights of the inning included a RBI single by Jeremiah Whitright and a RBI double by Jes Hanks.
The Yellow Jackets starting to wear down the older team as they made a nice comeback in the bottom of the fifth before falling by the 23-8 final.
Jed Loucks was the game's winning pitcher.
Wolf Point travels to Sidney for a pair of games on Sunday, June 11. The Yellow Jackets will host the Williston Oilers with games starting at 4 p.m. and 6 p.m. on Wednesday, June 14.
The Yellow Jackets will compete at a tournament in Glendive on June 16-18.