Posted on
Red Hawks Take Fourth At Divisional Track Meet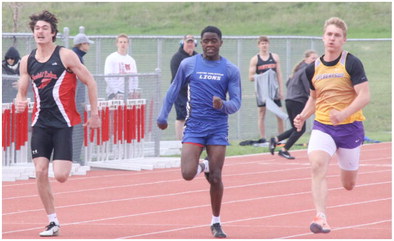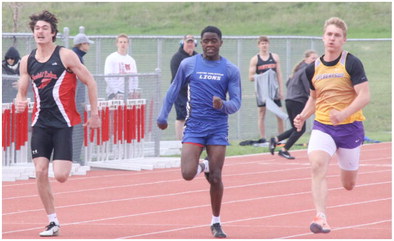 The Froid/Lake Red Hawks struck for 60 points in the boys' standings for fourth place at the Eastern C divisional track meet in Lambert on Thursday, May 18.
In the girls' division, the Red Hawks took 11th place with 14 points.
Froid/Lake's boys ran to a first-place finish in the 400-meter relay with a time of 46.52 seconds. The relay consisted of Daniel Forizs, Landen Kelm, Max Engelke and Mason Dethman.
Dethman, a junior, enjoyed an excellent day as he finished first in the 200 at 23.36 seconds, second in the 100 at 11.54 seconds and third in the shot put with a best of 44-2.
Engelke finished second in the 400 at 54.69 seconds. After falling at the second hurdle, the senior recovered to take third in the 300-meter hurdles with a time of 47.12 seconds.
Joseph Robertson had an outstanding meet as he placed fourth in the 800 at 2:19.02 and fifth in the 1600 at 5:19.06.
The 1600-meter relay team of Dethman, Kelm, Robertson and Engelke finished fifth at 3:54.33.
Joey Boyd cleared 5-8 in the high jump for fifth place and had a best of 20-1 in the long jump for sixth place.
Cian Logan qualified for state by placing sixth in the discus at 117-8.
In the girls' division, Carolyne Christoffersen earned second place in the shot put at 35-0. The senior took third in the discus at 102-1.