Posted on
Red Hawks Place Third As Team At District Track Meet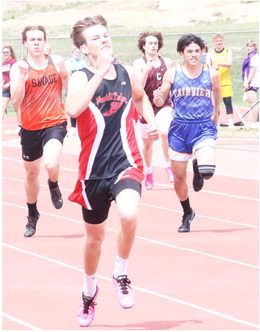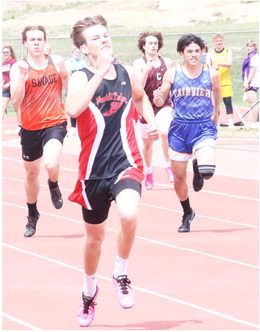 The Froid/Lake boys' track team posted 79 points to win the third-place trophy at the District 2C track meet held in Lambert on Tuesday, May 9.
Froid/Lake's girls scored 17 points for eighth place.
Max Engelke accounted for a personal best of 53:04 seconds to finish first in the 400-meter dash. The senior earned second place in the 300-meter hurdles at 43.50 seconds.
The 400-meter relay team featuring Daniel Forizs, Landen Kelm, Engelke and Mason Dethman ran to a district title with a school-record time of 45.79 seconds.
Joseph Robertson placed fourth in the 800 at 2:16.80 and fourth in the 1600 at 5:25.41.
Dethman finished second in the 100 at 11.86 and third in the 200 at 24.07 seconds. Dethman earned third place in the shot put with a best of 43-6.
Forizs earned third in the 100 at 11.96 and fourth in the 200 at 24.16 seconds.
Joey Boyd placed fourth in the high jump by clearing 5-8, fifth in the long jump at 18-2, fifth in the triple jump at 37-3 and sixth in the 200 at 24.26 seconds.
The boys' 1600-meter relay team of Dethman, Kelm, Robertson and Engelke took fourth with a time of 3:53.36.
Dethman placed second for most points scored by a boy at the meet with 23.5. Engelke was fifth with 21.5 points.
Carolyne Christoffersen performed well for Froid/ Lake's girls as the senior earned first place in the shot put with a mark of 38-9. The senior placed fourth in the discus at 89-7 and sixth in the javelin at 91-7.
Vala Gregor finished fifth in the 3200 with a time of 15:16.62.
Makaylee Elvsaas earned seventh place in the discus at 85-0 and Samantha Austin took eighth place in the discus at 81-7.