Posted on
Red Hawks Place In Fairview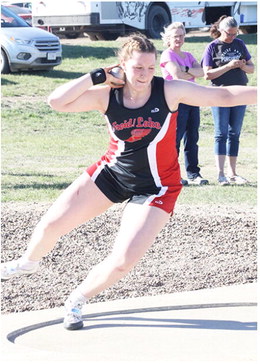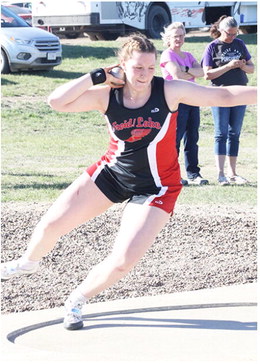 The Froid/Lake Red Hawks accounted for 60 points in the boys' division and 17 points in the girls' division during track action in Fairview on Thursday, May 4.
Daniel Forizs enjoyed a strong meet as he finished first in the 100-meter dash at 11.72 seconds and second in the 200 at 24.26 seconds.
Max Engelke finished first in the 300-meter hurdles at 45.66 seconds and third in the 400 with a time of 54.51 seconds.
The 400-meter relay team featuring Forizs, Landen Kelm, Engelke and Mason Dethman finished first with a school record time of 46.63 seconds. The old record was 46.70 seconds in 1976.
Dethman took fourth in the 100 at 11.77 seconds and third in the shot put at 42-6.
The 1600-meter relay earned third with a time of 3:52.14. Running the relay were Dethman, Kelm, Joseph Robertson and Engelke.
In the girls' division, Carolyne Christoffersen earned first in the javelin at 99-4. She placed third in the shot put at 34-6.
Makaylee Elvsaas took sixth in the discus at 87-2.
The 400-meter relay team featuring Christoffersen, Samantha Austin, Elvsaas and Lilli Barrick took seventh.
Also in the top 10 were Robertson at seventh in the 800 and 1600, Joey Boyd at seventh in the long jump, Cian Logan at ninth in the shot put and Kelm at 10th in the 100.