Posted on
Senior Profile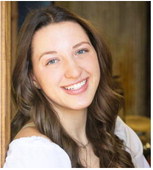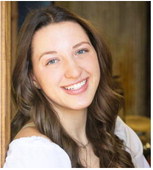 Christoffersen Succeeds In Many Areas
Carolyne Christoffersen excels in a wide range of activities at Froid High School.
Her list of involvement includes FFA, Business Professionals of America, National Honor Society, speech and drama, music, volleyball, basketball and track.
When asked how she finds it in her schedule to attend classes, "I make time," she laughed.
She serves as the president for the school's student council and vice president for FFA.
Christoffersen notes that her favorite area in FFA is floriculture.
"I think it's calming and it's fun to arrange things," Christoffersen said.
During her FFA career, she earned third place honors at the state convention in floriculture. She also took second place at the district level in both floriculture and interview skills.
Christoffersen has also achieved honors in BPA during her career. She qualified for the national conference in interview skills as a freshman.
"I feel like I prepare myself well," Christoffersen said of her success doing interview skills.
As far as music, she does well in both band and choir. She enjoys choir more because she feels she can better express herself. She has been in honor band as both a junior and senior.
In sports, she has been a standout in both volleyball and track.
A highlight of her volleyball career was playing at the state volleyball tournament as a junior.
"That was awesome," she said. Her best sport, however, is track where she is the defending state champion in the shot put. She placed fifth in the event at the state meet as a sophomore.
She will compete in track at Montana State University in Bozeman. Her events are expected to include the shot put, discus, hammer throw and weighted throw.
"I'm excited to try something new," she said of the hammer throw.
She said deciding to attend college in Bozeman was an easy choice since her brother and mother each attended the school.
"It feels like home," Christoffersen said.
She says she can't pick just one favorite class or teacher.
"Throughout my years, there are different aspects that I've enjoyed," she noted.
She's grateful that she has been a student in Froid.
"The community and all the support I get," she said of benefit of attending Froid. "It's very personable."