Posted on
Culbertson Athletes Place Against Stiff Competition In Glendive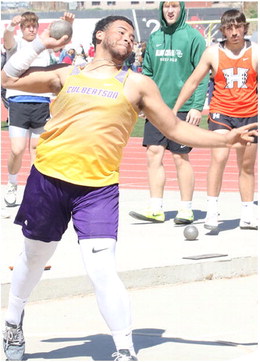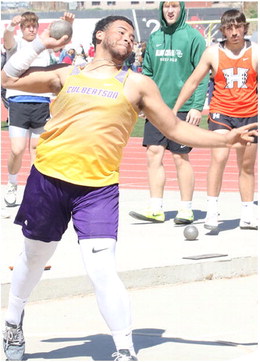 The Culbertson Cowboys scored well in field events during the Elks' Invitational track meet held in Glendive on Saturday, April 29.
The Cowboys accounted for 31 points for eighth place at the high caliber meet. The top three teams were Glendive with 88 points, Lustre Christian with 65 and Miles City with 63 points.
Colin Avance led the way for the Cowboys as he earned top honors in the discus with a best of 148-7. The senior took fifth in the shot put at 46-3.
Justice Bengochea placed second in the shot put at 463. He added sixth place in the discus at 132-1.
Kobe Nickoloff earned third place in the javelin with a mark of 153-11.
Bridger Salvevold ran the 100-meter dash in 11.48 seconds for fifth place. Reese Moon took sixth in the triple jump with a best of 39-3.
The 400-meter relay team featuring Moon, Ian Snyder, Nickoloff and Salvevold finished sixth at 47.37 seconds.
The Cowgirls scored four points for 18th place. Topping the team standings were Plentywood with 89, Hardin with 71 and Scobey with 56 points.
Destiny Thompson earned fourth in the javelin with a best of 103-7.
Also in the top 10 for events were Payton Perkins at eighth in the shot put and Megan Granbois at ninth in the high jump.