Posted on
Cowboys Win Title At Richey/Lambert Meet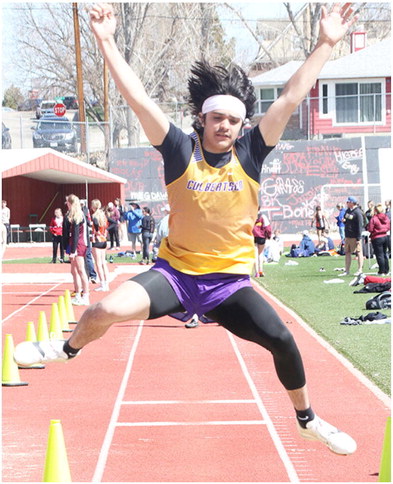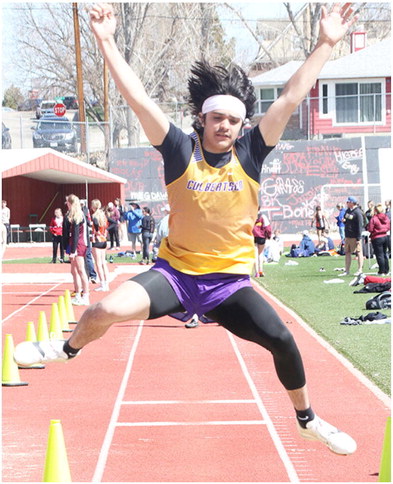 The Culbertson Cowboys accounted for 98 points to win the team title at the Richey/Lambert track meet on Wednesday, April 26.
Froid/Lake earned second with 86 points. Plentywood took third with 78 points.
Plentywood's girls topped the girls' standings with 138.5 points. Culbertson placed sixth with 29 points.
Sophomore Bridger Salvevold led the Cowboys with two first-place performances each. Salvevold finished first in the 100 at 11.5 seconds and first in the 200 at 24.48 seconds.
Also earning first were Reese Moon in the triple jump at 38-8, Justice Bengochea in the shot put at 44-4 and Kobe Nickoloff in the javelin with a mark of 153-3.
The 400-meter relay team consisting of Moon, Ian Snyder, Nickoloff and Salvevold finished first with a time of 47.17 seconds.
The Cowboys fared well in the discus with Colin Avance taking second at 148-0, Bengochea placing third at 140-3 and Nickoloff placing taking fifth at 122-8.
Moon earned fourth in the long jump with a best of 18-9 while Nickoloff took sixth at 18-5. Carson Solem was 10th at 17-9.
Also placing for Culbertson in the shot put were Avance in third (43-1), Payton Perkins in fourth (41-7) and Hugh Donaldson in sixth (384).
The 1600-meter relay team of Solem, Mathew Wadsworth, Salvevold and Snyder placed fourth at 4:14.86.
Moon was sixth in the 100 at 12.14 seconds.
Kaden Featherston finished sixth in the 1600 and Wadsworth took eighth in the 400. Nickoloff was eighth in the 200.
Leading Culbertson's girls were Kayli Olson with a second- place showing in the 1600 at 6:30.91 and Destiny Thompson with a mark of 99-2 for second place in the javelin.
Megan Granbois cleared 4-10 in the high jump for third place. The senior placed sixth in the javelin with a mark of 89-9.
Olson took fourth in the 800 with a time of 2:56.26. Serenity Wilbanks was eighth at 4:09.26.
The 400-meter relay team of Ivy Colvin, Olson, Granbois and Thompson with a time of 58.42 seconds.
Taking 10th were Granbois in the 200 and Colvin in the 400.