Posted on
Bainville Captures Places At Meet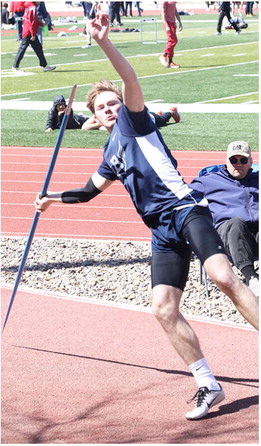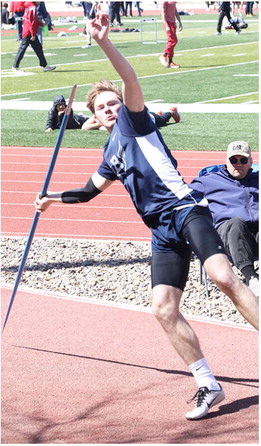 The Bainville Bulldogs scored 50 points in the boys' division and 42 points in the girls' division at the Richey/ Lambert track invitational held on Wednesday, April 26.
Bainville placed fourth in the boys' standings and fifth in the girls' standings.
Leading Bainville's boys were two first-place showings. Ayden Knudsen ran the 800 in 2:21.24 for top honors. Charles Butikofer cleared 6-2 in the high jump for first place.
Earning second place were Samuel Butikofer by clearing 5-8 in the high jump, Knudsen with a time of 59.48 seconds in the 400 and C. Butikofer with a mark of 139-11 in the javelin.
Taking fifth for the Bulldogs were Isaiah Bjorge with a time of 62.11 in the 400 and Reese Harmon with a time of 2:37.28 in the 800.
C. Butikofer finished sixth in the 400 at 1:02.45. Harmon was sixth in the 3200 at 12:39.29.
Drae Nelson took seventh and Rowan Wilson was eighth in the 3200. Carter Winn took ninth and Harmon was 10th in the 400. Logan Josephson finished 10th in the 1600.
Hailey Berwick led Bainville's girls by finishing second in the 400 at 65.33 and fifth in the 200 at 29.18 seconds.
Elsie Wilson finished third in the 100-meter hurdles at 18.2 seconds, fourth in the 300-meter hurdles at 55.4 seconds and fifth in the 100 at 13.52 seconds.
CoraMay Theige earned third in the 3200 at 15:45.05 and sixth in the 1600 at 7:43.17.
In the javelin, Brecklyn Pippenger earned third at 97-2, Miah Pippenger was fifth at 91-7 and Kendra Romo took seventh at 87-7.
Placing fifth were Lila Butikofer in the shot put at 30-0 and Addison Hansen in the discus at 89-0.
Taking seventh were Wilson in the high jump and B. Pippenger in the shot put.
Taking eighth were Berwick in the 100, Wilson in the 200 and Hansen in the shot put.
L. Butikofer was ninth in the discus. Berwick took 10th in the long jump.