Posted on
Daines, Senators Stress More Security For Southern Border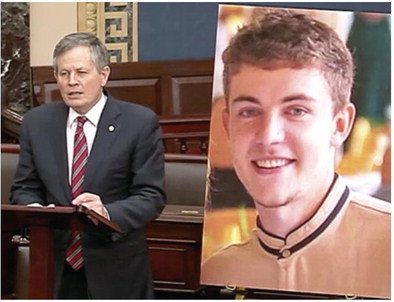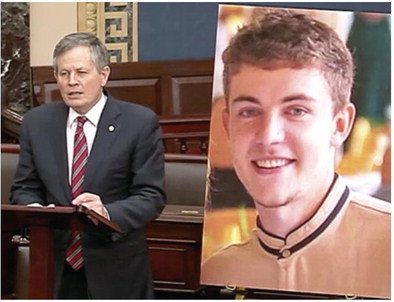 Many Republican senators, including Sen. Steve Daines, R-Mont., stressed the importance of stronger security on the United States' southern border during a Senate hearing in Washington, D.C., on Wednesday, April 19.
Senators noted that fentanyl overdoses are the top cause of death for adults between the ages of 18-45 in the nation.
On the Senate floor, Daines talked about a 24-year-old Butte man who died in July 2022, from taking a pill laced with fentanyl.
"It's a fast acting poison," Daines said.
Daines commended law enforcement in Montana and the entire country for their efforts in fighting the drug problem. "But they can't do it alone," the Republican senator said.
Daines said the "wide open" southern border needs to become secured. He said five million illegal individuals have come across the border since President Biden took office.
The senator noted that Montana is a northern border state, "but we have a southern border crisis."
Republican senators also urged that Title 42 continues to be used to protect the U.S. from drug smuggling. The Title 42 order is scheduled to end on May 11.
West Virginia Republican Sen. Shelley Moore Capito said there's no time to waste in securing the southern border and cracking down on new tactics that criminals are implementing.
Sen. Ted Budd, R-N.C., said that drugs that come across the border are causing unspeakable harm to Americans. He noted that Biden stopped building the border wall in the president's first day in office.
"If the White House won't act to stop it, then Congress should," Budd said of securing the borders.
Sen. Pete Ricketts, R-Neb., said the three items that law enforcement needs include infrastructure (border wall), more technology and additional personnel in order to successfully fight the drug crisis.
Ricketts is co-sponsoring a bill to make it a felony murder offense to distribute fentanyl that leads to a death.
Sen. Mike Lee, R-Utah, said that 110,000 individuals died from fentanyl overdoses last year.
"It's not just a problem for border states, but every community in America," Lee said.