Posted on
Jack R. Hinnaland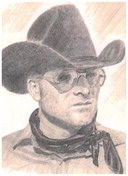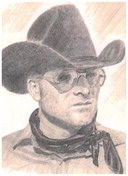 Jack R. Hinnaland, age 73, passed away at the Glendive Medical Center on April 13, 2023, with his wife at his side.
He was born to Daniel S. Hinnaland and Gertrude M. (Kerr) Hinnaland on Oct. 8, 1949. He was the fourth of seven children. Jack was born in Jordan, Mont., and attended grade school at the Coal Creek School on the family ranch in Brockway, Mont., and attended high school in Circle, Mont.
He grew up on a third-generation ranch on Coal Creek near Brockway and Flowing Wells. Jack learned to ride horses at an early age. He was even known to ride a milk cow or two! From the Little Britches Rodeo in his youth, to riding saddle broncs in the Montana Rodeo Association and the Northern Rodeo Association, while also working as a pickup man. Jack's family was the stock contractor for the Brockway Dairy Days rodeo for many years. His love of ranching and rodeo and his hard work ethic, he learned from his dad. Jack eventually took over the reins, continuing the legacy of the Brockway Dairy Days.
In 1971, Jack married Evalyn Mothershead. They raised two sons, Quinn and Zane, on the family ranch, passing on to them the cowboy way of life. In November of 1986, Evalyn "Pudge" was killed in a tragic pickup/horse trailer accident, which left a huge void in Jack and the boys' lives.
Ten years later, that void was filled when he met Debby Walton. Jack and Debby married in 1997. Where Jack was, Debby was, they were always together … best friends. Together on the family ranch, they raised cattle, bucking horses and some of the best saddle horses around. Raising and providing rough stock for rodeos, including high school rodeos all over Montana. Jack enjoyed sharing his knowledge of bareback and saddle bronc riding with the kids and watching their progress.
Jack will also be remembered for helping organize wagon trail rides along the Musselshell, Ingomar and Circle to Brockway, as well as trailing bucking horses from the ranch to the Jordan match bronc ride and then trailing