Posted on
Red Hawks Expect Strong Showings During Track Season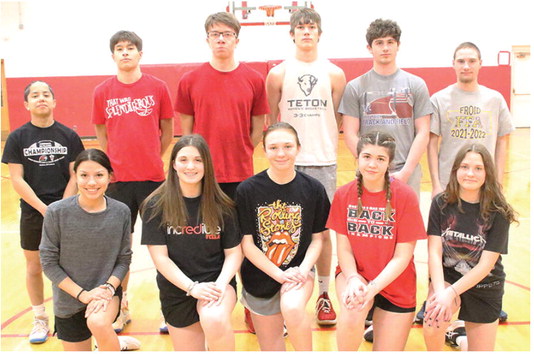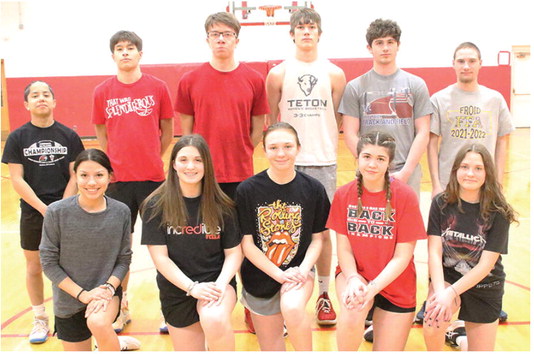 The Froid/Lake track program is excited to have 23 athletes out for the sport this season. The roster features 12 boys and 11 girls.
Alan Engelke is the head coach. Julie Finn is serving as an assistant.
The girls' team features Elise Logan, Carolyne Christoffersen, Makaylee Elvsaas, Lilli Barrick, Samantha Austin, Libbie Billman, Brielle Britton, Kadence Hernandez, Kristyaona Mitchell and Vala Gregor.
Christoffersen, a senior, is the defending state champion in the shot put. She also qualified for the state meet in the javelin.
Elvsaas in the discus, E. Logan in the discus and Hernandez in the high jump each qualified for the divisional meet last season.
The boys' roster features Max Engelke, Mason Dethman, Joe Robertson, Landen Kelm, Cian Logan, Jacob Martinsen, Joey Boyd, Robert Orozco, Xavier Grainger, Daniel Forizs, Aidan Hernandez and Cody Olson.
Engelke, Robertson, Kelm, Logan, Martinsen, Orozco, Grainger and Forizs are all returning athletes from last year's squad.
Engelke qualified for the state meet in both the 300-meter hurdles and 400-meter dash last season.
Forizs placed fourth in the 100 and sixth in the 200 at last season's divisional meet. Robertson took sixth in the 800.
Froid/Lake Track Schedule
March 31: at Glasgow Invitational April 6: at Wibaux Invitational (Glendive) April 15: at Scobey Invitational (Wolf Point) April 22: at Sidney Invitational April 27: at Wolf Point meet April 28: at Lambert meet May 2: Top 10 track meet (Glasgow) May 4: at Fairview Invitational May 6: at Hinsdale Invitational (Glasgow) May 9: District 2C meet (Lambert) May 18: Divisional meet (Lambert) May 26-27: State meet (Laurel)