Posted on
Frazer Looks For Successful Season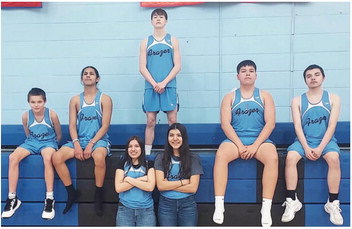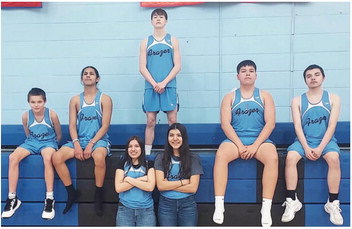 After Frazer's boys' track team placed third in the team standings at last year's district meet, the Bearcubs are looking forward to having another solid track campaign.
There were eight athletes out for the sport as of last week.
"Some others are thinking about it," Frazer Coach Cody Larson said. "We have some thinkers."
The team consists of five boys and three girls.
The boys are Ty Fourstar, Joseph Beston, Chris Fox, Travis Long and Cassius Smoker.
Fourstar earned eighth place in the javelin at last year's district meet.
Beston placed sixth in the shot put at the district meet.
The girls' squad features Baily Beston, Shakira Beston and Angel Nelligan.
S. Beston earned seventh place in the shot put at last year's district competition.
Nelligan took seventh in the discus, eighth in the shot put and eighth in the 100 at the district level.
"I just want us to compete our hardest," Larson said. "We want to see what we can do. It's pretty exciting for us."
Top teams in the district are expected to be Scobey's boys, North Country's girls and Scobey's girls.
"We will keep building and see where it goes," Larson said. "I think we're going in the right direction."
The district meet is scheduled for May 13 in Glasgow.
Frazer Track Schedule
April 6: at Wibaux Invitational (Glendive) April 15: at Scobey Invitational (Wolf Point) April 20: at Savage meet (Lambert) April 29: at Saco meet (Glasgow) May 2: Top 10 meet (Glasgow) May 5: at Wolf Point meet May 13: District 3C meet (Glasgow) May 18: Eastern C divisional (Lambert) May 25-27: State (Laurel)