Posted on
Lustre Athletes Earn All-State Basketball Recognition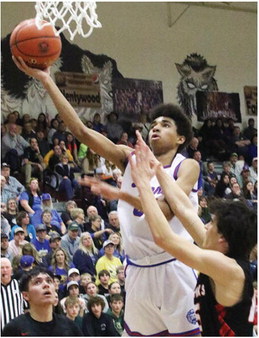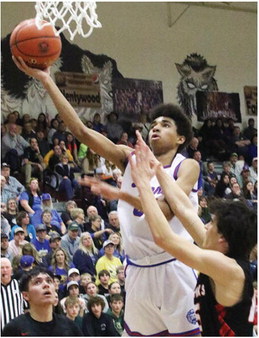 Three players from the Lustre Lions have earned Class C All-State boys' basketball honors. Selected for the Lions were senior Jasiah Hambira, junior Cayden Klatt and senior Elijah Lenihan.
North Country's Blaine Downing was also voted All-State from District 3C.
Lenihan, Hambira, Klatt and senior Braden Ewing were each All-Conference selections from Lustre.
Also voted All-Conference were Frazer's junior Ty Fourstar, Downing, Nashua's freshman Grady Nielsen, Scobey's junior Braxton Wolfe, Dodson's senior Michael Jaynes, Nashua's senior Xander Pugh, Scobey's senior Boen Tande and Scobey's junior Gage Hallock.
Voted to the Defensive team were Hambira, Lenihan, Wolfe, Downing and Nielsen.
Lustre went through the regular season undefeated and earned the Eastern C divisional championship.
Lustre Christian's standout Alexa Reddig is a repeat selection on the Class C All-State girls' basketball team.
Reddig, a junior, was also voted to the team as a freshman and a sophomore.
Other District 3C players selected All-State included Nashua's senior Tia Dees, North Country's junior Teagan Erickson, Dodson's junior Kataya KillEagle, North Country's senior Kora LaBrie, Scobey's senior Carrie Taylor and North Country's junior Paige Wasson.
Along with those players, other All-Conference selections were Frazer's junior Angel Nelligan, Scobey's freshman Camrie Holum, North Country's sophomore Shelbi LaBrie and North Country's junior Kendall Scheffeimear.
Selected to the defensive team were Reddig, Erickson, Wasson, Holum and KillEagle.