Posted on
Lady Wolves Drop State Opener Against Huntley Project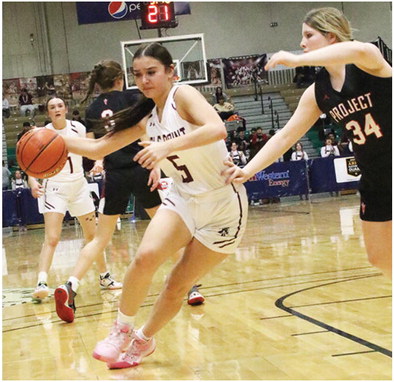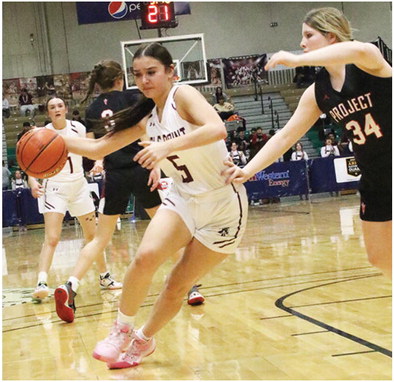 Wolf Point's girls' basketball team lost to a solid Huntley Project squad, 70-28, in the first round of the Class B state tournament in Great Falls on Thursday, March 9.
The Wolves were able to stay close early as a threepoint play by Katelyn Mac-Donald cut Huntley Project's lead to 4-3 in the opening quarter. A drive by J'Elle Garfield put the Wolves ahead 5-4 with 4:09 remaining in the period.
The Red Devils, however, struck for 12 of the last 13 points of the quarter for a 14-6 advantage.
After Huntley Project increased the margin to 20-6, Wolf Point's Keeley Blount-Henderson tallied the game's next four points.
Down by a 28-14 margin, the Wolves scored on a basket by Sierra Hamilton with 2:46 left in the half. The Red Devils accounted for the last eight points of the half for a 36-14 advantage.
Two baskets by Hamilton cut the margin to 38-18 early in the third quarter, but Huntley Project scored the next five points.
Huntley Project struck for the final nine points of the third quarter for a 55-22 margin.
Hamilton put together a nice game for the Wolves with 16 points.
Scoring four points each for the Wolves were Garfield, MacDonald and Blount-Henderson.
Leading Huntley Project
were Paige Lofing with 25 and Lilly Zimmer with 13 points.