Posted on
Boys Earn All-Conference Honors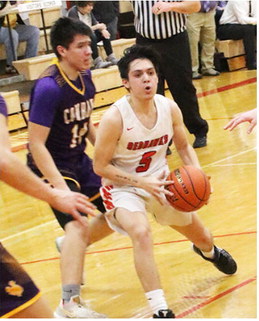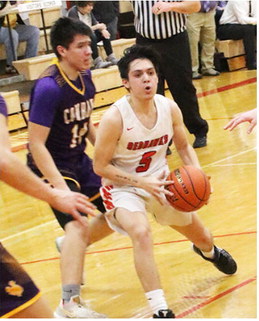 Six standouts from the District 2C boys' basketball have been voted to the Class C All-State team.
Named from District 2C were Froid/Lake's junior Mason Dethman, Fairview's senior Hunter Sharbono, Plentywood's senior Easton Tommerup, Fairview's junior Jeff Tjelde, Froid/Lake's senior Patton Bighorn and Bainville's senior Ayden Knudsen.
Dethman and Sharbono have each been selected to the All-State team in each of the past two seasons.
The All-Conference first team includes Dethman, Sharbono, Tjelde, Tommerup, Knudsen, Bighorn, Circle's senior Beau Beery, Plentywood's junior Noah Murray, Richey/Lambert's senior Josh Sponheim and Bainville's junior Charles Butikofer.
Voted to the second team were Bainville's junior Alex Strickland, Froid/Lake's junior Nate Stentoft, Culbertson's sophomore Bridger Salvevold, Fairview's sophomore Tyler Loan, Savage's sophomore Sayer Erickson, Plentywood's senior Cayden Trupe, Savage's sophomore Hunter Sanders, Circle's sophomore Jace Curtiss, MonDak's senior Adam Payne and Brockton's junior QuinnDale Pretty Paint.
Selected first team defense were Sharbono, Dethman, Fairview's sophomore Wyatt McPherson, Tommerup and Stentoft.
Second team defensive selections were Bainville's junior Samuel Butikofer, Richey/Lambert's senior Tiegen Cundiff, Savage's sophomore Zane Pilgeram, Savage's junior Cade Tombre and Circle's senior Seth Dyk.
Fairview placed third at the state tournament this year.