Posted on
Wolf Point Drops Title Game Against Malta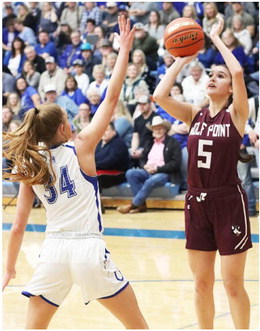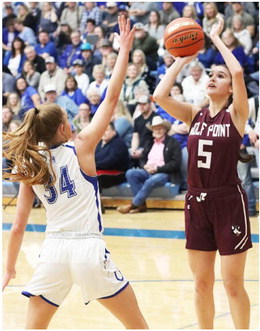 Wolf Point's girls' basketball team placed second at the District 2B tournament held in Malta.
The Wolves fell to Malta, 51-29, in the district championship game. Malta jumped out to a 12-0 lead in the first quarter. Malta held a 21-9 half-time advantage.
Malta outscored the Wolves by a 17-8 margin in the third quarter for a 38-17 lead.
J'Ellle Garfield led the Wolves with 13 points.
Also scoring for Wolf Point were Keeley Blount-Henderson with five, Azellei Ackerman with four, Katelyn Mac-Donald with three, Kashlyn Speak Thunder with two and Kaylee Johnson with two.
Leading Malta were Allison Kunze and Addy Anderson with 11 points each.
The Wolves will face Fairfield in the first round of the divisional tournament in Glasgow on Thursday, Feb. 23, at 6:30 p.m.
Other first-round games are Malta taking on Choteau, Glasgow playing Conrad and Poplar facing Shelby.