Posted on
Optimist Club Of Wolf Point Works To Help Youth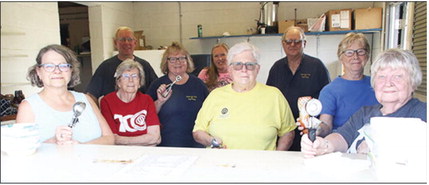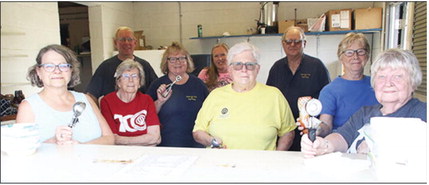 The Wolf Point Optimist Club continues its work in the community to assist area children.
"We're here to help kids, being a friend of youth," Optimist Carol Neutgens said.
Club members Neutgens and Gloria Sande says one of the club's biggest and newest projects is collecting cans given by area students. A contest is held between classes with the top class receiving a donated pizza party from the Optimist Club. Other students at Northside School celebrate with ice cream sundaes.
The cans are then delivered to Sidney for recycling.
The money is donated to the Wolf Point's school library for the purchase of books.
Other large projects during the year include the Angel Tree and the annual Christmas Bazaar.
The angel tree is a project that the Optimist Club does every year to help provide gifts to families and children who may not receive any gifts for Christmas. The program helped 75 children last year.
"We get a lot of compliments," Sande said.
Another highlight of the year is the club's Halloweenie where 500 hot dogs are given away.
The club hosts the annual Easter egg hunt at Faith Home, which features 2,000 eggs with candy and prizes.
A drive-thru dinner is offered by the club each March.
Another project is Dime A Day, which involves having students line up pennies from the highway to the swimming pool. Last year, the event raised $800.
A campaign for the club is helping youth with health challenges and providing suicide awareness. That includes helping children battling cancer.
Each year, the club awards two high school students with scholarships.
The Wolf Point Optimist Club currently features 27 members. The club meets on the first and third Tuesdays of the month at the First Presbyterian Church.
The hope is that new members join in order for the club to continue and increase the number of activities done in the community.
Current officers are AJ Allen as president, Gloria Sande as secretary/treasurer, and vice presidents Helen Welte and Pat Stennes.
Neutgens serves as the lieutenant governor for Zone 9. The zone includes Montana, Alberta, Saskatchewan and northern Wyoming.