Posted on
Lustre Girls Qualify For Divisional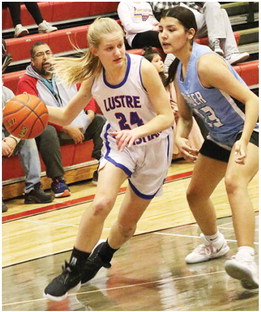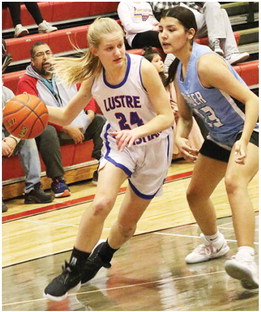 Lustre Christian's girls' basketball team earned a divisional berth by knocking off Nashua, 47-20, at the District 3C tournament in Glasgow on Saturday, Feb. 18.
The Lions led by only a 1615 half-time margin, but Lustre dominated play during the third quarter of action for a 37-17 advantage.
A pull-up jumper by Alexa Reddig, a drive by Grace Brown and a 14-footer by Reddig produced a 22-15 advantage for the Lions to open the second half.
With the score at 22-17, the Lions ran off the final 15 points of the quarter.
A three-pointer off the backboard by Reddig got the streak going for Lustre. Aubri Holzrichter then accounted for two free tosses and a three-pointer. The junior scored off a rebound to put the margin at 32-17.
Hannah Brown hit a three-pointer and Grace Brown scored another basket for a 20-point margin.
Four straight points by A. Holzrichter put the Lios up 45-18 late in the contest. op scorers for the Lions were Reddig with 21 and A. Holzrichter with 13 points.
Also scoring were G. Brown with six, H. Brown with three, Abby Olfert with two and Lauryn Holzrichter with two.
A. Holzrichter finished with eight rebounds and five assists.
Tia Dees led Nashua with 12 points and nine rebounds.
The Lions will compete at the Eastern C divisional tournament in Wolf Point on March 1-4.