Posted on
Lions Knock Off Dodson In Semi-Final Round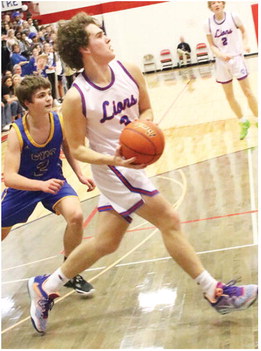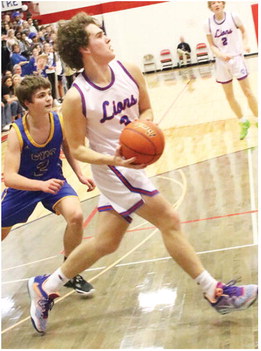 The Lustre Christian Lions stormed into the title game of the District 3C boys' basketball tournament with a 62-32 victory over Dodson in the semi-final round on Thursday, Feb. 16.
The Lions jumped out to a 14-3 lead in the first quarter. Lustre then scored 21 points in the second period for a 3511 half-time advantage.
Lustre struck for 17 more points in the third period to increase the margin to 52-17.
Top scorers for Lustre were Jasiah Hambira with 17 and Clay Reddig with nine points. Braden Ewing finished with eight points.
Also scoring for the Lions were Elijah Lenihan with seven, Terran Joseph with five, Alex Chen with four, Johnslee Pierre with four, Byron Ewing with four, Cayden Klatt with two and Bryan Chen with two points.
Leading Dodson were Junior Stiffarm with 12, Mason LoneBear with nine and Mikey Jaynes with eight points.