Posted on
Darlene Greenwood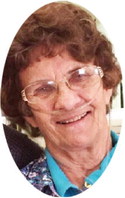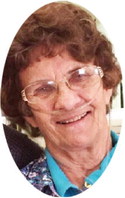 Darlene Ann Greenwood, 81, of Glentana died Feb. 11, 2023.
She was born to Henry and Sarah Kuecks on March 5, 1941, in Glasgow. She graduated from Nashua High School in 1959.
Her first marriage to Dan Taylor brought forth Darla and Darrell during their 11 years of marriage. In November 1971, thanks to "a hat" attempting to be a gentleman, and a short jockey, she met Ken Greenwood. They later married in July 1972 at the Ersland's home in Nashua. She proceeded in making a proper gentleman out of Ken and together they raised four children: Darla, Darrell, Jason and Rodney on the farm in the Glentana/Larslan area.
She was everything to her family. As the full quote says, "A jack of all trades is a master of none, but oftentimes better than a master of one," she did it all. She worked as a mother, short order cook, meat cutter, salesperson, crop adjuster, swim coach, vet assistant, cowhand, farmhand, bookkeeper and a Postmaster at the former Glentana Post Office. She gave 110 percent of herself because 100 percent was never enough.
She was a very devote Christian and enjoyed singing at church, playing cards, puzzles, reading, keeping her children in check and dancing. Besides teaching Ken, the finer points of dancing, she especially enjoyed her time with everyone at Yuma Ventures Park. When she and Ken semi-retired during the winters in Yuma, Ariz., she found a very loving and fun group of people. They support her through the good times, health issues and made her a welcomed member of the community.
She is survived by her husband, Ken Greenwood; children, Darla Ortner, Darrell Greenwood and Jason Greenwood; sister, Shirley Ersland; nine grandchildren; and five great-grandchildren She was preceded in death by her son, Rodney Greenwood.
Family received friends Wednesday, Feb. 22, from 5 to 7 p.m. A funeral service is planned at the Glasgow Evangelical Church at 11 a.m. Thursday, Feb. 23, with Pastors Tom Fauth and Owen Childers officiating. Burial will take place in Highland Cemetery in Glasgow.