Posted on
Cowgirls Score Victory Over Lustre Christian Squad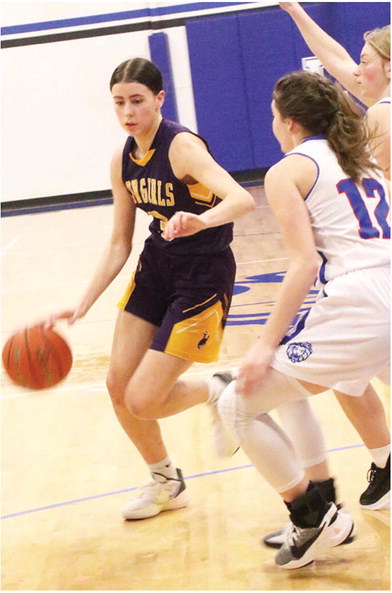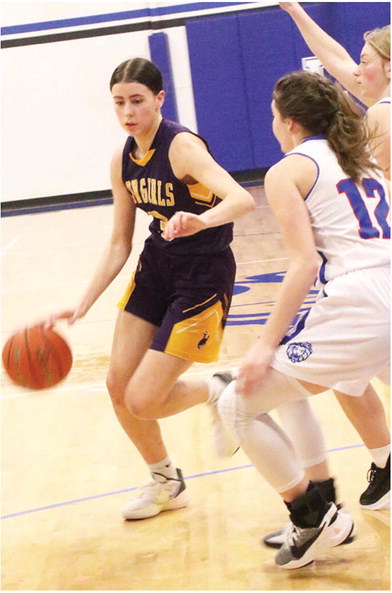 The Culbertson Cowgirls outplayed Lustre down the stretch to emerge with a 37-31 hard-fought victory in Lustre on Saturday, Jan. 21.
After Lustre took a 29-26 lead on a three-pointer by Aubri Holzrichter with 5:56 left in the non-conference game, the Cowgirls pulled to 29-28 when Ivy Colvin hit a 14-footer. Makena Hauge then accounted for a steal and two free throws for a 3029 Cowgirl lead with 3:46 left.
Haugefiredinathree-pointer at the 3:09 mark for a 33-29 advantage.
The Lions kept the pressure on when Grace Brown drove in for a hoop with 1:33 remaining. After Hauge forced a turnover, Destiny Thompson scored to put the Cowgirls ahead 35-31 with only 25 seconds left. Hauge added two free tosses with nine seconds on the clock.
Top scorers for the Cowgirls were Thompson with 16 and Hauge with 11 points. Also scoring were Megan Granbois with four, Colvin with four and Alicyn Ator with two.
Alexa Reddig and Brown led the Lions with 12 points each. Holzrichter added five and Abby Olfert had two points.
After the Lions opened the game earning a 10-5 lead, Thompson accounted for the last five points of the first quarter for a 10-10 deadlock.
The Cowgirls put together an 8-0 run in the second quarter on baskets by Thompson, Colvin, Granbois and Ator.
The patient Lions stayed close and pulled to 18-14 on a 14-footer by Holzrichter to end the half.
Down by a 28-20 margin, Lustre struck for the final eight points of the third quarter on two free throws by Reddig and six straight points by Brown for a 24-24 deadlock.