Posted on
Tracy Allan Brien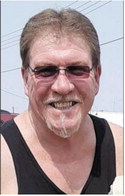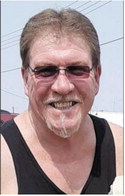 Tracy Allan Brien died at his home on Sept. 2, 2022.
He was born Aug. 9, 1963, in Cando, N.D., to Gary Brien Sr. and Betty Lizotte.
He enjoyed many things during his childhood — none more than being outside enjoying the outdoors with his family, whether it was hunting fishing or just enjoying the views of the great outdoors.
At the age of 17, he enlisted in the National Guard and served his country for 12 years. He was stationed in Culbertson where he met his longtime friend Michael Wolf. Even after they got out of the service, they enjoyed fishing, hunting and other activities together. His son Jesse was born July 7, 1983. After a few years, he met his wife Jaimie in the summer of 1990. They married in 1996 and divorced in 2000. Their first child Amber Marie was born June 14, 1993, and Trevor James Allan was born July 27, 1995. They had much fun together being outdoors, where Amber and Trevor learned all the ins and outs of fishing and hunting.
Shortly after moving back to Montana, he met Kandie Madsen and her daughter, Tessa. Tessa was a welcomed addition to the family. After separating from Kandie, he met Lana Domier and spent the last years of his life with her.
He moved to the Sidney area from Halliday, N.D., in 1999 and moved back and forth between Culbertson and Sidney. His passion was being outdoors, but he was an avid collector of agates. He would walk the river bottoms for hours looking for the best of the bunch. He would then take them home and make sculptures out of them.
He had a real passion for meat cutting and worked at IGA and Reynolds for the last 12 years. He also was a great taxidermist and would do anything from deer to fish. He loved to cook and just have a great time with family and friends.
He is survived by his children, Jesse, Amber Fountain Brien, Trevor Brien and Tessa Madsen; ex-wife, Jaimie Allmendinger; two life partners, Kandie Madsen and Lana Domier; siblings, Ronnette McCabe, Pam Strandlund, Sheila Devor, Gary Brien Jr, Shawn Brien and Brenda Christensen; and father, Gary Brien Sr.
A celebration of life will be held Nov. 12 from 1 to 5 p.m. at the VFW Post 4099 in Sidney.