Posted on
Lady Wolves Drop Opening Match At Divisional Volleyball Tourney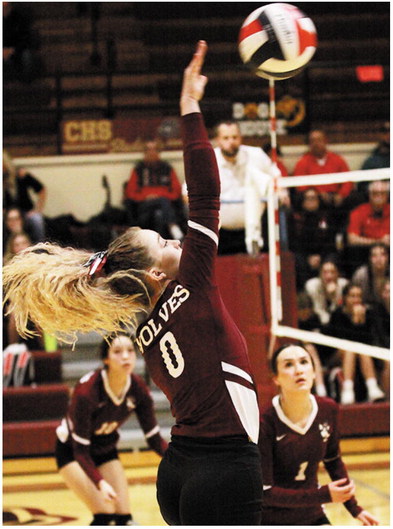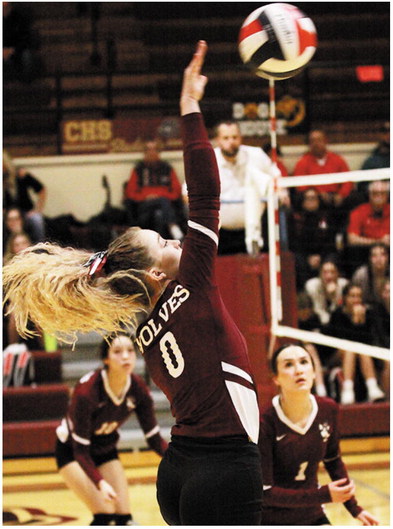 Wolf Point accounted for a solid performance but fell in three sets against Fairfield during the opening round of the Northern B divisional volleyball tournament in Choteau on Thursday, Nov. 3.
Fairfield scored a 25-14, 2624, 25-23, victory.
The net play of J'Elle Garfield helped Wolf Point take a 4-1 advantage in the opening set, but Fairfield then gained a 10-4 lead.
Wolf Point was able to close the margin to 14-9 on a kill by Kaleah Miller-Toves and an ace by Katelyn Mac-Donald. The Eagles, however, went out to a 23-14 lead until Garfield scored another kill. Fairfield won the set by a 2514 final.
The hitting of Sierra Hamilton and Kylie Rodenberg along with the serving of Jerzey Azure led the Wolves to a 6-0 start in the second set.
After Fairfield tied the score at 7-7, Wolf Point moved back ahead on a kill by Rodenberg and a great save by MacDonald. Kills by Hamilton put Wolf Point's advantage at 13-11.
Kills by Miller-Toves and Blount-Henderson kept the Wolves close. Wolf Point grabbed a 24-22 lead on a kill by Garfield.
The Eagles responded with the last four points of the second set for a 26-24 win.
In the third set, an ace by Mahala Moran produced a 1211 lead. Kills by Miller-Toves and Garfield were good for a 17-14 advantage.
Wolf Point was able to earn a 20-16 lead on a kill and an ace by Garfield. The set was deadlocked at 22-22, but Fairfield struck for the next two points. A tip by Hamilton kept the Wolves alive at 24-23 until Fairfield tallied the final point.
Hamilton finished with nine kills to lead the Wolves. Serving two aces each were MacDonald, Garfield and Hamilton.
Miller-Toves and Keeley Blount-Henderson each accounted for two blocks.
Rodenberg finished with eight assists. MacDonald had 26 digs in the match.
Leaders for Fairfield included Brynlee Bakken with 11 kills, Toryn Martinez with eight kills and Paige Christensen with three blocks.