Posted on
Bulldogs Open Tournament With Victory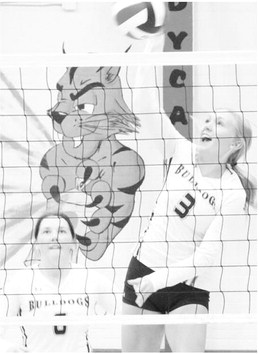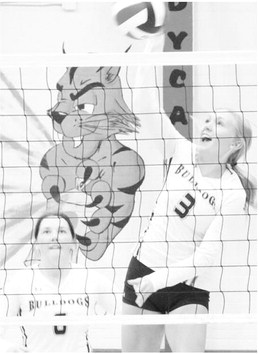 The Bainville Bulldogs opened the District 1C volleyball tournament by downing MonDak, 25-12, 25-15, 2511, on Thursday, Oct. 27.
A spike by Miah Pippenger and an ace by Kendra Romo helped the Bulldogs earn a 12-6 lead in the first set. Three straight aces by Elsie Wilson increased the gap to 20-9.
Two kills by Hailey Berwick and a strong serve by Lila Butikofer down the stretch put the final at 25-12 for the first set.
The Bulldogs jumped out to a 7-1 advantage in the second set with the net play of Brecklyn Pippenger highlighting the action.
Bainville received solid net play from Wilson and M. Pippenger in the set to score a 25-15 victory.
The serving of Wilson and a kill by Berwick led Bainville to a 7-0 start in the third set.
Kills by B. Pippenger and M. Pippenger increased the margin to 11-3.
Ahead by a 17-11 margin, the Bulldogs accounted for the final eight points of the match including three on aces by Wilson and one on a kill by B. Pippenger.