Posted on
Native American Week Begins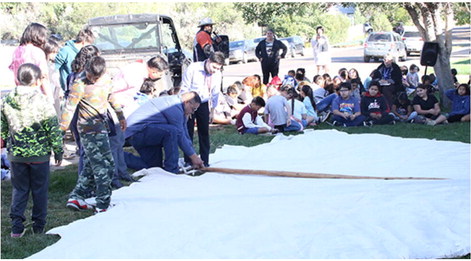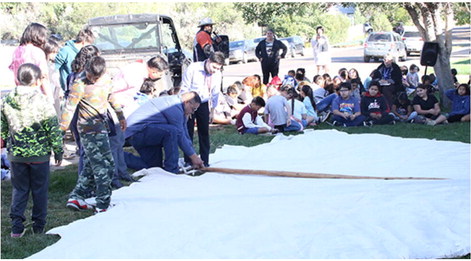 A tipi set up ceremony at Northside Elementary School started Native American Week in Wolf Point on Monday, Sept. 19.
Dylan Youpee and Lance Fourstar led the ceremony, which included stories regarding the importance of culture.
"It helps not only the children but also the adults with cultural identity," Youpee said of the importance of Native American Week. "That's something we are lacking in the community."
The week at Northside also included wearing traditional footwear on Tuesday and beadwork/tribal print on Wednesday.
Activities at Southside featured bead work day on Monday, braids day on Tuesday and Native print wear day on Wednesday.
"Our schools have quite a large percentage of students [who are tribal]," Fourstar said. "It's important for our kids and schools to implement these types of programs year round."
Fourstar added that it's beneficial to provide positive reinforcement to students.
"The more, the better," he said.
Patricia Payne, cultural liaison, told students that Youpee and Fourstar are good teachers for all ages.
"They provide the values. They pray for people in need," Payne said. "They are great leaders for the Fort Peck Reservation."
The Wolf Point School District's annual Wolf People celebration will take place from 1-3 p.m. on Thursday at the Wadopana Arbor. Events will include the teacher dance contest, potato dance, cake walks, warrior cry, women's cry and round dance.